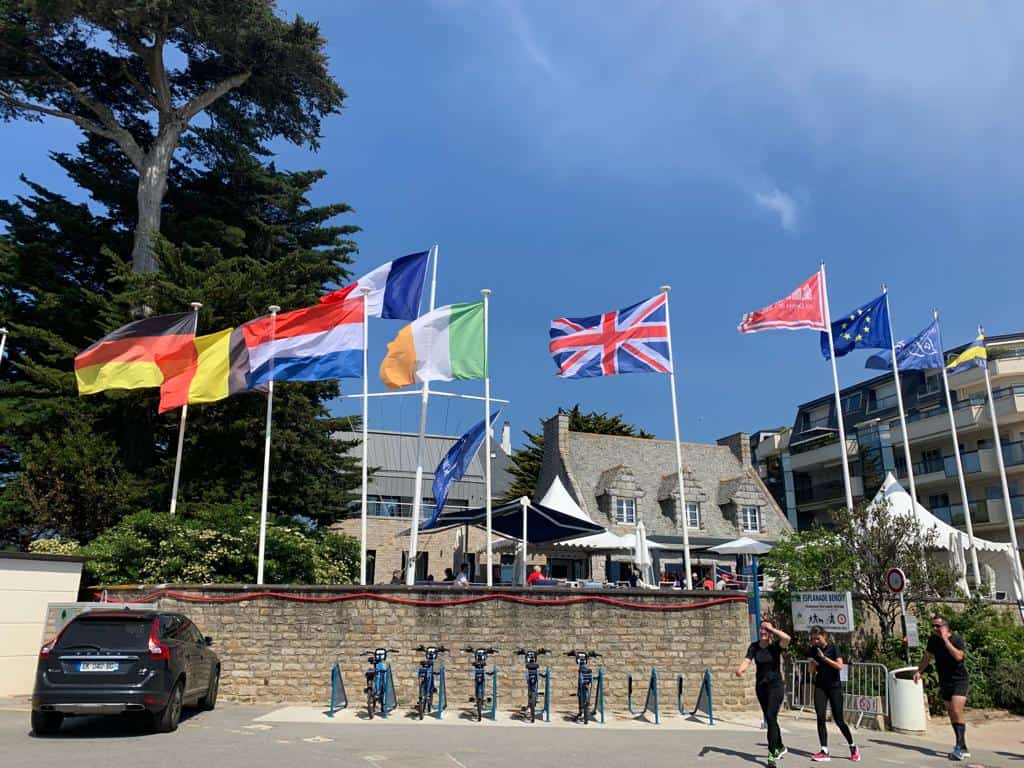 As a precursor to the sailing season at Abersoch, on Monday 15th May 3 Abersoch Dragons headed off to glorious La Baule, just slightly north of Nantes. Crew and other halves were looking for fun on and off the water, so the journey to and from was important and taking the night ferry from Portsmouth to St Malo allowed for a nice dinner and good sleep before a short but pleasant tour through Brittany the next day. We arrived refreshed and ready to rig and were warmly welcomed, although had a small delay while the team doing the launching had their obligatory 2 hour lunch with wine, so we duly got into the French spirit and did the same!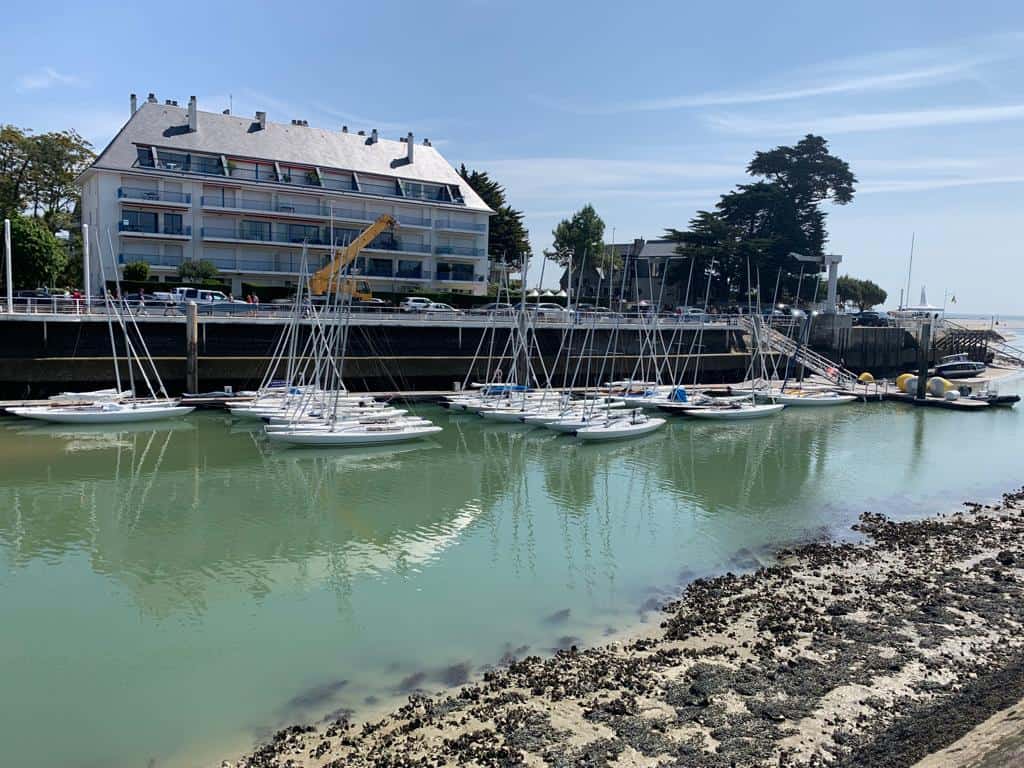 La Baule Yacht Club and its moorings are at the mouth of an incredibly tidal waterway that leads to an extensive area of marsh and salt flats so start times were all over the shop and determined entirely by when the tide had finished its initial surge in and had abated sufficiently to allow us to get out, usually by tow. Although a bit strange, this meant that with starts ranging from 2.00pm to 4.00pm there was plenty of time for exploration and a spot of lunch in and around the area.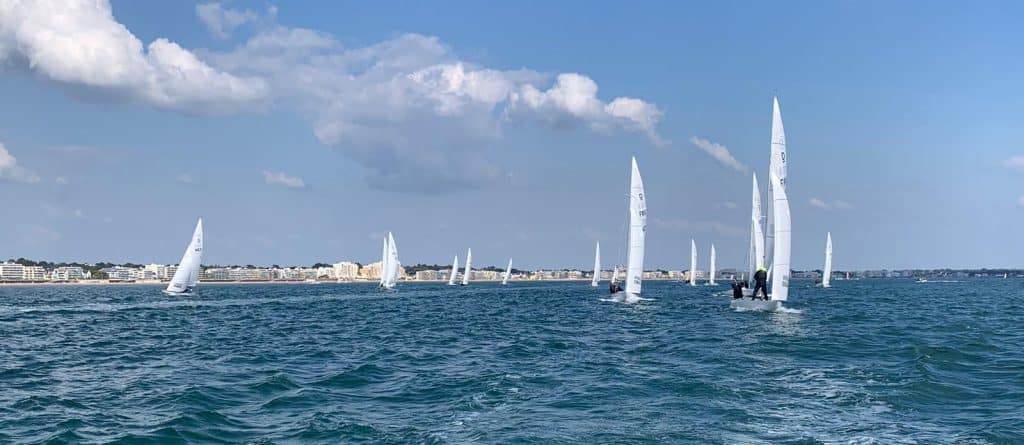 On the water it was glorious but tricky with constantly shifting winds and the tide seeming to come from all angles, as it swirled in and out of the bay with some force. All of the Abersoch boats had their moments with some great legs and some less so, although the Knucker also suffered badly with its spinnaker halyard that kept jamming and didn't come free until being de-rigged the last day. Highlights for Knucker, with Jamie Peters on helm and Grant Edwards and Rob Eldridge crewing was a dazzling 3rd (2nd Corinthian) on day 1; for Vixen, with Tim Saunders on helm and George Davies and Carol Saunders crewing it was a 7th (4th Corinthian) on the last day; and for Tsunami, with Colin Brereton on helm and Graham Price and Chris Mills crewing it was probably being in the top half of the leader board at the end of day 1.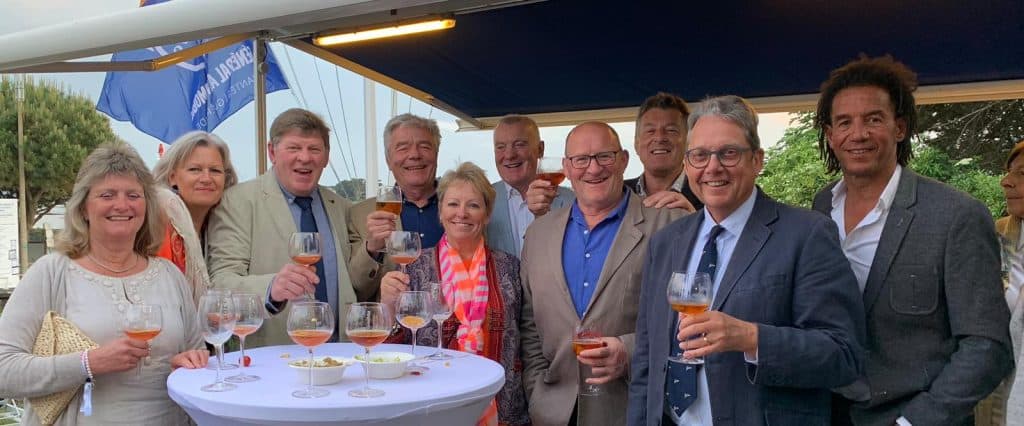 Overall Vixen finished 24th (17th Corinthian), Tsunami 28th (21st Corinthian) and Knucker 29th (22nd Corinthian). Congratulations have to go to Stavros (aka Martin Payne) and the fabulous Bakker boys who never put a foot wrong and won the event with a day to spare.
Finally, on Sunday we broke the journey back with an overnight stay in the stunning Medieval walled town of Dinan and all arrived home late Monday night promising that we would unhesitatingly do the same again another year and will ensure that the Ed Cup, which we are hosting in July next year (2024), is every bit as much fun for all the visiting boats and their entourages.
Graham Price